Our Team of Pilates Teachers
ANNITA COLE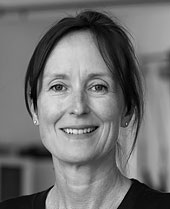 A serious back injury 30 years ago, while I was living in South East Asia led me to begin practising yoga and the beginnings of recovery. When I eventually discovered Pilates, and the profound changes that I experienced in my own body, I knew very quickly that this was where I wanted to invest my time and my energies.
In 18 years of working as a yoga teacher, a massage therapist and a Pilates teacher, I have come to understand that really being able to feel what is happening in our own bodies, helps us to develop better relationships with and a better understanding of ourselves, our physical challenges and limitations. With a greater ability to feel and understand, we are empowered to help ourselves in a more informed way.
My personal challenges with pain, disability, and subsequent rehabilitation have only served to inform my teaching style and fuel my compassion to be able to support and encourage you to be the best you and your body possibly can be. I have been fortunate enough to be able to learn and study with two of the foremost Pilates teacher training providers in the world; Body Control Pilates and Polestar Pilates. I am now working with, a unique method of retraining the body to restore natural, normal movement. This is the perfect way for me to be able to help you, and ultimately (and most importantly!) for you to be able to help yourself.
I established Pilates South West in 2011, teaching Pilates mat classes in Totnes. We are busier teaching mat classes (13+ per week) than ever before and if you are interested in mat classes, please see our 'sister' company at www.pilates-southwest.co.uk. I have been teaching and studying Pilates full time for the past 7 years, and it just keeps getting more and more interesting! As a fully qualified Polestar Comprehensive Studio and Rehabilitation teacher, I opened The Pilates Studio Totnes in Setember 2016. The studio has been received so fantastically well, and we continue to expand our timetable (30+ classes per week now), with our great team of teachers.
A Pilates studio environment offers a totally different Pilates experience, and whether you are looking to facilitate recovery from injury, are an athlete looking to improve your performance, or somewhere inbetween, our experience, attention to detail and highly specialised equipment, will ensure you get the very best Pilates experience. 'Teaching the body in front of me', is where I feel my teaching strength is, and with our individual and small group classes in the studio, I feel here that I can be my very best for you.
I am a fully accredited member of the Body Control Pilates Association (BCPA). This is Europe's foremost professional Pilates organisation. All members of this association are bound by a code of practice which includes many hours of ongoing professional development each year! I am also a member of the Register of Exercise Professionals (REPS). It is important when you are looking for a new Pilates teacher, that you ensure he/she is a member of an accredited organisation. For now at least, there is no regulation for Pilates teachers, therefore this is your only way of ensuring you are choosing a fully and professionally trained teacher.
I encourage you to contact me, or one of our team, and we can talk about which classes/sessions are most suitable for you. There is a Pilates way for anybody who wants it, and it's our job to find the way that is right for you!
JILL HOLDING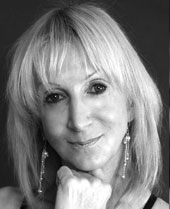 Jill comes from a background in theatre and education. She has worked in the fitness Industry for over twenty years, teaching in many of the top London health clubs. She went on to study mat Pilates with Stott Pilates, then became a qualified Pilates equipment practitioner with Polestar Pilates and managed the Pilates Studio at a health club in Fulham. She then ran her own studio where she specialised in teaching Reformer classes and one to one Pilates Personal Training. Jill has qualified in ante/postnatal Pilates through The Pilates Foundation and also trained in Barre Pilates with both Stott and Balanced Body Pilates. Jill believes that Pilates is an intelligent form of fitness which can be applied to and enhance any sporting/fitness activity and lifestyle.